PEXA Key
Security solution for homebuyers and sellers
PEXA Key provides a safe channel for homebuyers and sellers to provide payment directions to their property lawyer or conveyancer.
Description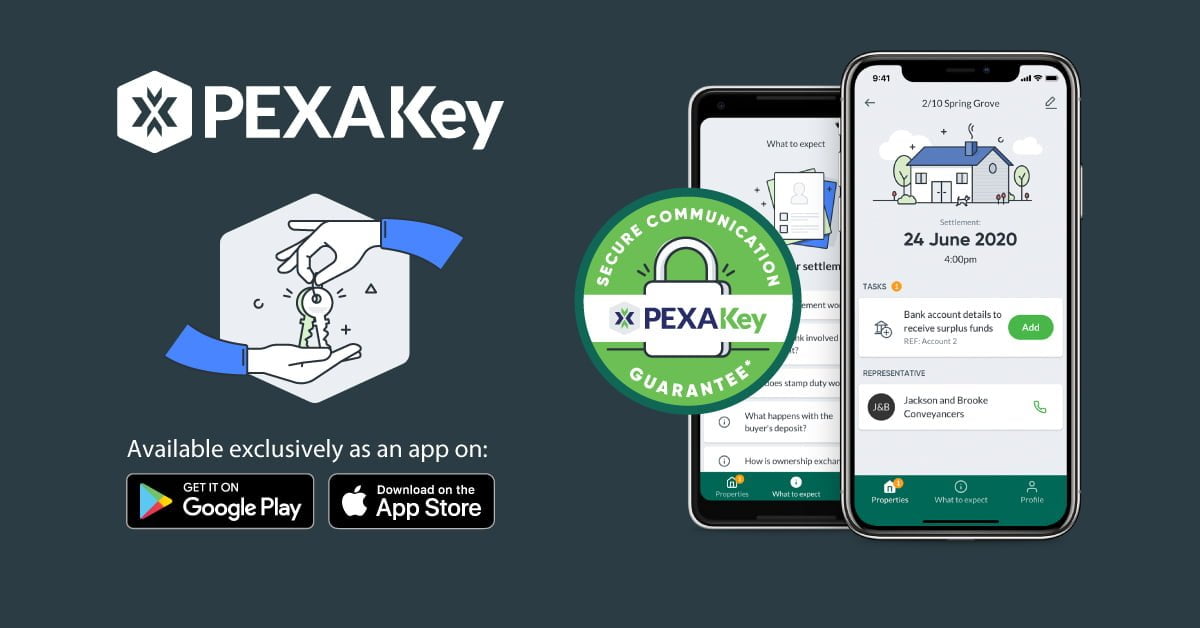 Although email is a prominent and cost-effective tool of communication for many industries, there are vulnerabilities associated with emailing sensitive information due to the risk of it being intercepted and changed by a third party. This occurrence can result in significant financial loss and trauma for a buyer or seller.
PEXA Key, the first of its kind, aims to eliminate this risk in the $7T Australian property industry through secure app PEXA Key, which provides a secure communication channel to share payment directions, guaranteed. When clients input their bank details through PEXA Key, the app automatically communicates this information into their practitioner's PEXA Workspace, removing the need to engage potentially unsecure communication channels and re-key bank account information. The app also enables the buyer's practitioner to provide their firm's trust account details securely to the buyer to ensure the safe transfer of deposit and settlement funds.